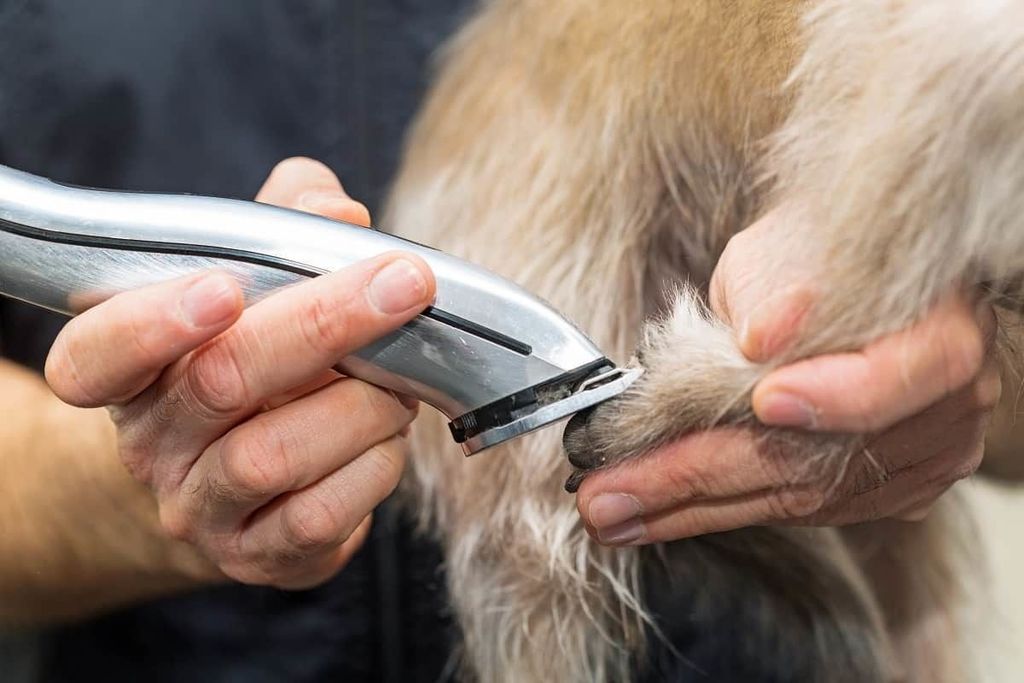 Wahl 9766 Lithium Ion Pro Series Pet Clipper Review
Are you tired of the overgrown pet hair? Is your pets' hair getting out of hand?
You can stop it with this superb hair clipper. There are lots of clippers on the market from which you can find what best suits you. The disadvantage of the variety is that choosing the perfect option becomes difficult. However, with a review like this, you can understand each product much better.
​​​​The Wahl 9766 is not only powerful but also durable especially if you use it well and take good care of it. This is a heavy-duty animal clipper with lots of amazing features that any e​​​​xperienced pet owner would love. Check out this Wahl 9766 Lithium​​​​ Ion Pro Series Pet Clipper​​​​ Review for more details.
This clipper is amazingly versatile and is therefore very convenient for any home with a variety of pets. It is best for small to large breeds and can be used for everything from trimming to touchups between professional groomer visits. With this model, you will not be forced to purchase other clippers for other pets. It is an all in one clipper that can be an excellent addition to your pet grooming tools collection.
The blades are made up of high carbon steel which are very durable. They have a long life and the cutting capacity is large because the blades stay sharp for a very long time. The blades work well for all types of coats and gives a perfect cut leaving your pet's coat tidy, soft and desirable. They offer a large performance since their cutting length is between 0.8 to 13 mm which is quite long.
The blades are easy to sharpen and you can sharpen them on your own manually which is not as costly as buying new blades. You can detach the blades if they grow inefficient and replace them with new ones. Cleaning the blades is as easy as walking in a park. Wahl 9766 also comes with accessories like brush, four combs, scissors, and blade oil all to ensure the cutting experience is excellent.
The Lithium-Ion Technology
The clippers have lithium-ion batteries that are rechargeable and long-lasting such that they can last up to a year without growing old. The batteries have a power capacity stronger two times the standard rechargeable batteries. Charging the clippers as considerably fast hence they don't take a long time to charge and recharge. You will also have enough time to give your pet a clean shave.
When the battery is low and you need less time to finish clipping, you can charge for about 10 minutes and use it for up to 10 minutes. This means its storage capacity of power is high. With these batteries, you have 2 hours of cordless shaving of the pet, which makes it convenient to be used almost anywhere.
Reduced Noise and Vibration
The Wahl clippers have a motor that produces very little noise and vibration which is pets-friendly. Different pets behave differently with noise and vibration. Pets generally dislike noise. They cannot be comfortable around a noisy place. Be pretty sure that noisy clippers make the pets afraid. This fright will cause the pet to be unsettled. Shaving will, therefore, be difficult.
You can end up shaving the pet unevenly or the blade could slide and cut the pet. With reduced noises, the pet can be comfortable making the shaving process easier and perfect. It also helps save more time because you will not be struggling to stabilize the pet each time the clipper is turned on.
Taper Lever Is Adjustable
There are multiple cutting lengths achieved because you can adjust the blade to the length that you desire. This mostly depends on your pet size. Some pets are large so you are probably going to prefer a lengthy blade, or the pet is smaller you can adjust the taper to use a smaller blade. Some parts are tedious when it comes to shaving like under the neck or legs, adjust the taper to get a blade perfectly suiting the body part.
The taper also has to be adjusted according to the length of fur on the coat you want to achieve. Adjust the blade such that the lever is closed for shorter fur and keep the lever open for long fur. The lever can easily be switched upwards and downward to remove fur that gets congested on the blade during shaving. Use the brush to clear fur that gets stuck on the blade.
The kit contains a variety of accessories for a full experience
Quiet and cool in its operation
Versatile in that it handles various types of coats
Innovative and powerful battery
Convenient cordless characteristic
Gentle on animals, or simply pets
Frequently Asked Questions
Q: Can I use this clipper to shave cats?
A: Yes. Many cat owners think that it is even better for cats than dogs, but that is just because they love how it works on cats.
Q: How many comb attachments does it have?
A: It comes with four comb attachments, each given a different color to make it easy for you to differentiate.
Q: Can this clipper be used for professional purposes?
A: No, not really. This is purely for home use only.
There is so much to love this product for. As you have seen above, there are numerous clear advantages to choosing this tool. You can save yourself a lot of trouble by owning it. You should do more research on an attempt to understand it better so that you know how to handle it.
If you use it well and take good care of it, this is a kind of a clipper that can survive it all. It is gentle on animals such that even the little ones can withstand it. For any further information, you can compare this Wahl 9766 Lithium Ion Pro Series Pet Clipper Review with other reviews to help you make up your mind.
Watch The Video to Learn More about Wahl 9766 Lithium Ion Pro Series Pet Clipper