When traveling is inevitable, and leaving your cat behind unthinkable, the best cat carriers for long distance car travel can save the day. When you have to travel with your cat in the car on a long trip, you need to put the purring friend in a good carrier. Traveling with your pet is fun and there are different types of cat carriers on the market, which provides you with more than enough options to choose from.
Because every trip has slightly different requirements that may be unique to itself, you should ensure that your cat carrier choosing process conforms to such requirements. You need to consider all the necessary factors, giving the most important ones the priority that they deserve. This guide can help you out where you are stuck or even help to reinforce the knowledge you already have. From here and by this guide you can find the best cat carriers for long distance car travel.
Best Cat Carrier for Long Distance Car Travel Comparison Table
Top 15 Best Cat Carriers for Long Distance Car Travel Buying Guide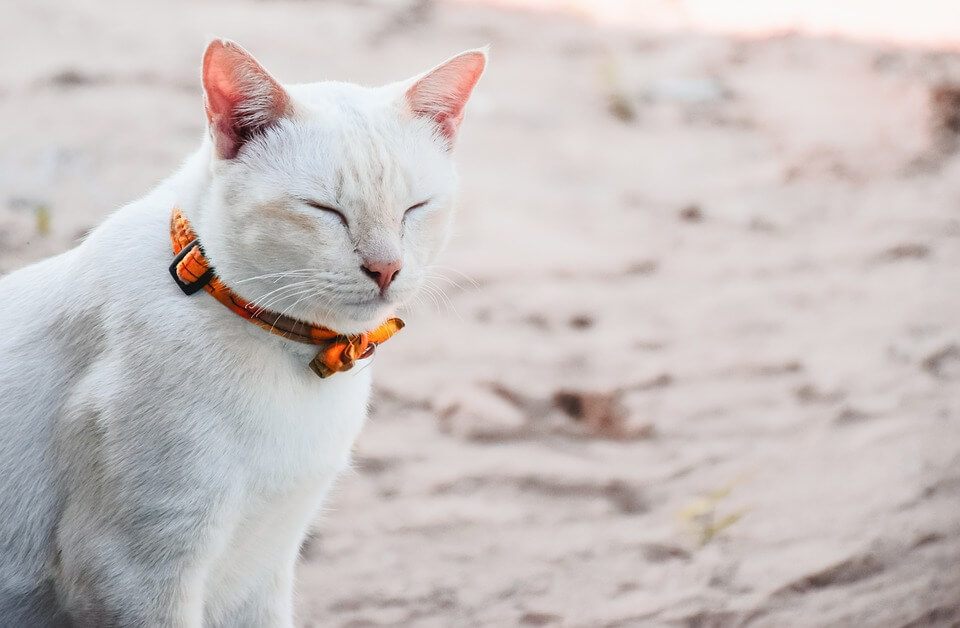 The benefits of owning a cat transcend the responsibilities that come with it. Now you can carry your cat along on a long-distance trip, whether you are flying or traveling by road. All you need is the best cat carrier for long distance travel. Apart from the carrier, you can also consider a portable cat litter box suitable for travel. We have prepared a guide for you in case you are having trouble choosing the best cat carrier.
Here are some of the factors you can consider to analyze the carrier's suitability. With these factors, you can determine whether the carrier is the best you can get with the resources you have and if it is the one that would serve the intended purpose more appropriately for you and your cat.
Right Size
The right size means not too small or too big. A carrier that is too big can be dangerous for your cat especially since the may stumble about so much when the car is on the move. Rough terrain may cause a lot of discomfort to it. Also, when it is too big, it is a bit too difficult to balance with the cat inside.
On the other hand, a small carrier may leave your purring friend feeling confined. The idea is to minimize the amount of stress it feels when in the carrier. Therefore, a small space will just make the situation worse for the pet. A carrier that is 1.5 times larger than the cat is the best.
Safety
Do not just throw your cat into a cage-like carrier without thinking about what will happen to the pet when driving on a bumpy road. Minding your cat's safety is the least you can do in a traveling situation. Instead, you can purchase one of those carriers with safety features. The more and better the safety features in a carrier the better a choice it will be for your purring friend.
Just ensure that the safety features that are included in a carrier help provide optimal safety for the pet in all the situations that it is more likely to be exposed to when traveling. For instance, you can go for a carrier with seat belt loops.
Weight Capacity
You need to check the maximum weight that the carrier can accommodate. Cats have different sizes and weights, making it a necessity for you to choose a carrier that is right for them in terms of size just like in terms of other factors too. Based on your cat's weight, you should be more accurate with your pick.
Most of these carriers indicate the weight capacity and therefore you should look out for them. For cats weighing up to 5 pounds, you should use cat purse carriers. On the other hand, cats weighing more than 10 pounds should be carried in a regular cat carrier.
Quality of materials
Different cat carriers can be made from a variety of different materials. This gives you the chance to choose what is best for your cat and what most interests you. Ensure that you only purchase a carrier that is made from quality materials. Also, you should check to see if the materials used to make the carrier are good for the pet.
One of the reasons why quality materials are necessary is because you need something that will not fall apart after a short time use. Cats are lighter than dogs, and their carriers do not have to equal those that are used to carry dogs. But even so, quality should still dominate your factors to consider when choosing a carrier for your cat.
Comfort
One of the reasons why you decide to purchase a cat carrier is because you care about your cat. Therefore, you should extend that care by considering how comfortable the pet is going to be in that carrier all along the trip. Most of these products are thoughtfully designed to keep the pet less stressed while inside.
You should be keen to look for comfort features when shopping for a cat carrier. Some even have cushioned floors. Even the materials used in the interior and the finishing would determine how comfortable the cat is going to be. Do not make the trip seem longer for the cat than it is.
The Best Cat Carrier for Long Distance Travel Reviews
Travelling with your cat can be hard at the beginning. However, if you have the best cat carriers for long distance Travel, carrying your cat becomes easy. The following are amazing carries that are suitable for long distance travelling. Check their features, pros and cons to determine which one is the best.
Frequently Asked Questions
Q: How Do You Travel Long Distances With A Cat?
A: You simply buy the safest cat carrier for car, place it in and voila! Just make sure it fits in the carrier and that the carrier is comfortable enough for it. Also, make sure the carrier is well places in the car for more safety of the pet.
Q: What Is The Best Cat Carrier For Car Travel?
A: ibiyaya 5 in 1 Pet Carrier still stands out for a variety of reasons. It is built of the best materials and comes with far more accessories that make it more suitable for travel. So if you value the safety and comfort of your cat in a durable cat carrier, then this will help. Petluv Happy Cat Premium Cat Carrier is also one of the best cat carrier for long car trips.
Q: What Can I Give My Cat For Travel Anxiety?
You can sedate your cat using sleeping pills, diphenhydramine, and benzodiazepines during a car travel. However, use these as a last resort since altering the cat's mentation or mental state can cause harm.
Q: Do Cats Prefer Hard Or Soft Carriers?
A: Cats love a soft surface. Soft carriers would provide a cozy environment that would make traveling less stressful for them.
Final Verdict
Cats can get nervous when traveling with them and you need to sedate them for travel. Therefore, you should get the best cat carrier for cats who hate carriers for enjoyable trips. When doing your selection for the best cat carriers for long distance car travel, make sure you consider how easy it is to clean.
Take your time to weigh the options here very well before you can settle on any specific model. Every cat carrier in this list has its fair share of unique strengths and weaknesses which can also help make a sounder choice. Once you find best cat carrier for long distance car travel, take your time to learn how to use it and how to take good care of it. Also, be careful not to mishandle the cat when it is in the new carrier.