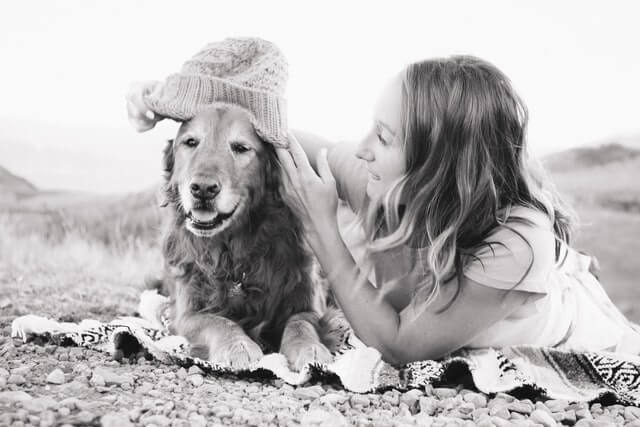 5 Common Mistakes Every Dog Owners Make
Many dog owners underestimate the potential mistakes that can be made when it comes to their new best friend. The fact is that dogs rely on us to take care of them even to the extent of keeping them safe from their instincts at times.
It can be a steep learning curve, and of course, all dogs are different, but it's worth a little extra effort in order to keep your pet safe, healthy, and with you as long as possible.
The truth is a hungry dog will eat just about anything, but there are so many things that can be very harmful to dogs. Most people know that chocolate is a huge no-no when it comes to canines as it is highly toxic and, in large amounts, can kill the animal.
There are other foods that are toxic to dogs, which people may not be aware of. These include citrus fruits, grapes, onions, and macadamia nuts.
Choosing the right foods is important, so do your research. Dogs have different needs at various stages in their lives and also have nutritional needs to keep them healthy in general.
Cheap food may seem the best way to go, but there's usually a reason it's cheap if you're going to have a dog be willing to get good quality food.
Depending on the breed, training can range from really easy to very difficult. Dogs can be complicated animals. If you fail to train them in the simple courtesies of being a dog, you risk creating a problematic pooch.
If funds allow, consider taking your dog to training sessions with a professional, preferably one who favors training dogs and owners to work together.
The basics like sit, lay down, stay, wait, and come are vital in so many ways. If a dog won't listen to and respond to these basic commands, you can have serious problems.
If your dog were to get loose at the park and did not respond to a command like come, you could easily lose them.
Fortunately, there are so many excellent online dog training platforms. For example, one of our favourite platforms is theSpiritDogTraining – where you can either take the full course, pick only classes that interest you the most, or grab the bundle of their most popular courses.
3. Underestimating the Cost
Whether you pay a lot of money for a pure breed from a breeder or a few hundred dollars for rescue, that is just the tip of the expense iceberg.
Dogs need feeding, entertaining, and medical care, and that is just a start. Vets bills can run into the thousands quickly, and good dog foods can also rack up a bill.
Research the costs that are likely to look after your dog: vaccines, licenses, etc., and make sure you can cover those needs.
It is wise to look into pet insurance to cover you against major medical issues, and maybe have a credit card or backup fund of money just if a huge expense is needed for the dog.
4. Lack of Preventative Care
Owners sometimes forget the importance of preventing issues before they start. Dogs need vaccinations for some very nasty illnesses that are deadly to the animal. They also need general care of teeth, hygiene, and grooming.
It's something that all pet owners fear, what if the dog gets out and gets lost. Well, it can happen, and it's all too possible you might never see the dog again. Therefore, it is vital to take steps to give you every chance of refinding your dog quickly.
The biggest tool in the arsenal for a dog owner is microchipping. If your dog runs off and someone finds them, a quick trip to a vet can lead to a scan, and straight away, they know where Fido belongs. Other great tools include GPS collars and, of course, the classic dog tag with your name and phone number.
It takes a lot to look after a dog, and it's a big commitment, but the work is rewarded with a loyal companion. The important thing is to know what you are doing and make sure you are able to commit to what your dog needs. Dogs take time and money to look after, but also remember what they want most is a loving owner.