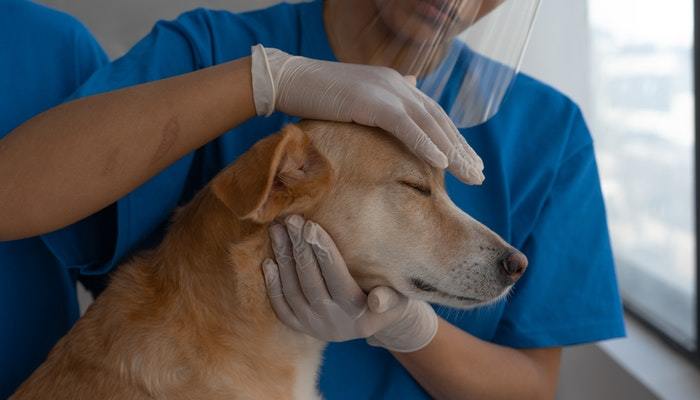 What Every Pet Owner Should Know About Emergency Vet Services
A scary reality of being a pet parent is that emergencies involving your pet's health may happen. While they can be rare occurrences, it is important to ensure that you're prepared for possible emergency situations.
While an animal emergency is still likely to catch you a little off-guard, we've put together some information about emergencies involving your pets and how you can make it easier to navigate these stressful situations.
How do you know when it's an emergency?
Some emergency situations are just a lot more obvious than others. However, if you're a fur parent, it's important to be able to spot as many potential emergencies as possible.
This is an essential skill because it's a natural instinct for many of us to panic in emergency situations or possibly blow them out of proportion.
When you make situations a lot worse than they are by overthinking them, you can end up spending a lot more money than necessary or causing distress for your beloved pet.
Some indications that your pet might require urgent care from a vet include:
Trauma Related Injuries Including Animal Fights and Road Traffic Accidents
Difficulty Urinating or Defecating
Severe Bleeding
Difficulty Breathing or Choking
Excessive Vomiting
Excessive Diarrhea
Loss of Appetite
Snake Bite
Bleeding
Collapse
Eye Injuries
Poison or Toxin Ingestion
Seizures
Lameness or Suspected Broken Bones
Inability to Walk
Heat Stroke or Dehydration
Unconsciousness
Allergic Reactions
These are only some signs that your pet may need urgent care.
Another option before you panic, is to call your local emergency vet to discuss what is happening with your pet. It can sometimes be tempting to pack your pet up in the car and show up at the emergency vet, but when you discuss what is happening with a vet they can often offer valuable advice and even help you avoid excessive vet bills!
Are emergency vets different to regular veterinary clinics?
One of the main differences when it comes to an emergency vet versus your normal vet is the hours, they are open.
Emergency veterinary clinics and animal hospitals offer their services all day, every day.
Unfortunately, animal emergencies don't stick to business hours. So, while you might have a normal vet you take your pet to for routine health checks, they may not actually be available when the emergency strikes!
It's a good idea to become familiar with your closest 24-hour emergency vet or animal hospital to ensure you know who to call in case of an emergency.
Veterinary clinics usually fall into one of three categories, and they are:
- Full service veterinary clinic
- 24 Hour Emergency Vet Clinics
- After-Hours Vet Clinics
A full service vet clinic usually offers both standard veterinary services, like health check ups, vaccinations, some surgeries and also emergency services. Most of the time they are open during the daytime, but they also offer on-call vet services for those emergency situations. They may also offer extended hours for regular pet care for when you are unable to book an appointment during standard vet clinic hours.
A 24 hour emergency vet clinic usually offers a whole host of services for pets, particular those who have experienced an accident or are very unwell. They are usually able to provide a wider range of specialized services and can help a wider range of animals.
Many of these kinds of vets focus on emergency care rather than general routine check ups, however, they can usually still perform these services too.
After-Hours vet clinics usually provide dedicated emergency and urgent care for animals at those less convenient times, like during the night, on weekends and public holidays. These vets will generally cost a little more than a normal regular vet though.
For when you have a pet emergency
When it comes to the emergency care for your pet, Bundaberg Emergency Animal Hospital provides urgent care to the pets and animals of the Bundaberg region 24 hours a day. If you have an animal emergency, try to stay as calm as possible, and give them a call!