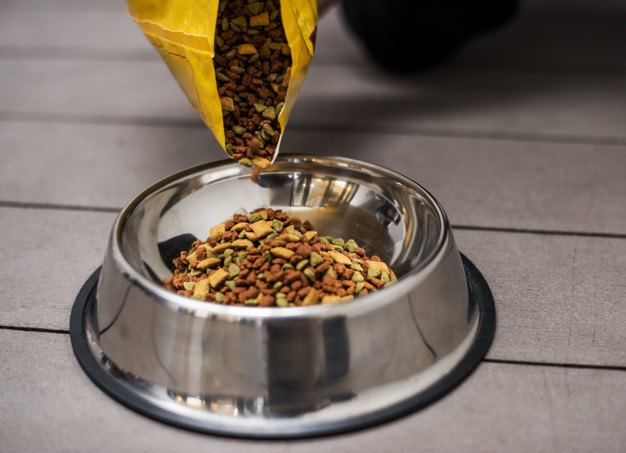 Dog Bowls vs Automatic Feeders for Dogs
When you have dogs, you should make sure they are well taken care of and properly nourished. They are members of the family after all! Now, the best solution to ensure they are well-fed is using the right feeders.
The best automatic dog feeder is designed to dispense specific amounts of dog food at certain times of the day. You can program it based on how often and which specific times you want to feed your dog. While it ensures that your fur baby is well-fed at the right times, it also prevents them from overfeeding. This is pretty convenient when you always stay late at work or go travel for a couple of days.
Although getting an automatic feeder for your dog is a good decision, it still doesn't mean you should skip getting a regular dog bowl. If you don't travel much, this type of feeder will work just as well—and it's affordable.
Getting a heavy-duty automatic dog feeder is a good way to ensure that your dog is properly fed at the right times. However, not all dog feeders are created the same. Some are better than others in terms of functionality and quality.
When choosing one, remember that the best automatic dog feeder must:
Have a sturdy design that won't easily tip over
Be easy to program for scheduling multiple mealtimes
Be easy to clean
You should also take note that all automatic dog feeders have their pros and cons. Make a list of your choices and carefully research each one of them. Consider your needs before getting one. For example, if it's going to be used mostly outside, you can choose an outdoor automatic dog feeder. If you need to control your dog's meals, then get an automatic dog feeder with a timer.
What is the best slow feeder dog bowl?
Some dogs consume food really fast. However, like overeating, eating too fast can lead to choking, vomiting, indigestion, and other serious problems, such as gastric dilation (canine bloat).
An automatic dog feeder will keep your furry friends from overeating. But sometimes, it doesn't help them to eat slowly. In this particular case, you will need a slow dog feeder.
When looking for this type of feeder, you should consider these three factors.
Puzzle style and difficulty
Material
Size
Just like an automatic dog feeder for multiple dogs, dog bowls are also available in various styles, functions, sizes, and shapes. Here are just some that you will find at the best dog shop.
BPA-free plastic dog bowls
Plastic is one of the best materials because it is quite durable. It wouldn't break even if you accidentally drop it. However, for your dogs, you must ensure they are safe. For example, they should be dishwasher-safe and free from bisphenol-A (BPA). Some of the best BPA-free plastic dog bowls you can choose include the Hilo Duo Supreme 4.5" Dog Bowl and the Kaleido Good Manners 5.5" Dog Bowl.
Ceramic or stoneware is another stylish material that can be decorated with fun designs. The protective glaze of ceramic dog bowls makes them easy to clean. Some excellent options are the Naturally Cooling Dog Water Bowl and the Hounds tooth Dog Bowl. You can also have them customized.
Stainless steel dog bowls
Stainless steel dog bowls are the most durable and are dishwasher-safe. However, they don't often come in different colors. If you want a durable, but still stylish, dog bowl for your fur baby, these may be perfect for you: Bella Dog Bowl, Silicone Single Dog Bowl, and Crystal Dog Bowl Diner.
Which height is best for an elevated dog feeder/bowl
When eating from an elevated dog bowl, dogs should be able to do it without stretching or lowering their necks upward or downward. Here are some recommended heights for elevated dog feeders for different dog sizes.
The recommended height for small-sized dogs, such as Pugs, Shih Tzus, and toy poodles, ranges from 2 to 6 inches, depending on the specific breed of the dog.
Medium-sized dogs, such as border collies and beagles, are recommended to have dog bowls elevated at 7 to 14 inches.
A dog bowl height of 15 to 20 inches is the suggested height for large dogs, like dalmatians and golden retrievers.
Extra-large breeds, like Saint Bernards and Great Danes, are better suited to have elevated dog bowls with a height of 21 to 27 inches.
Remember, these are just suggested heights. The best way to determine the correct height for an elevated dog bowl is by measuring the exact height of your dog.