If you're a pup parent who's looking for a professional dog walker, it's best to ensure the walkers you interview offer GPS tracking as part of their service. Especially these days, it's easy to offer GPS-tracking, since most smartphones track your walking or running routes with the touch of a button.
If you're like most dog owners, then you see your pups as more than just pets; they're truly a part of the family. With that caring mentality, it's naturally tough to trust someone walking your pup, even if it's only for 30 minutes.
What's more – if someone's walking your pup, how do you know they've actually walked for 30 minutes, rather than just going to Starbucks and having a patio coffee? GPS-tracking can be the saving grace; there's added comfort, since you know where your dog walked, and there's proof that the dog walking service was really fulfilled.
This article will sniff around the benefits of GPS-tracked dog walks, ranging from the peace of mind it creates and the added layers of safety it offers. Pretty soon, you'll wonder how you'd ever hire a dog walker without GPS-tracking!
5 Benefits of Using GPS-Tracking for Dog Walks
1. Peace of Mind When Hiring a Walker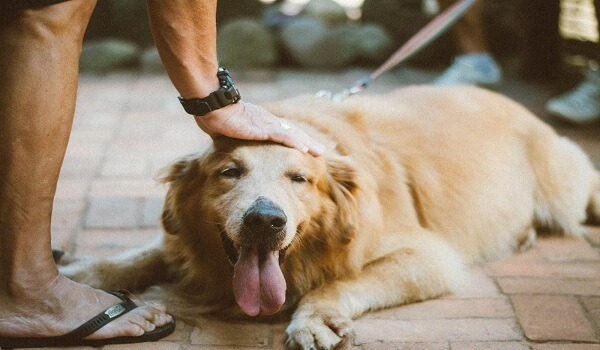 Are you a busy pup parent looking to hire a dog walker, but too worried about worst-case scenarios? Especially if you've got a rambunctious puppy or anxious dog, it might be nerve-wracking enough to leave your pup alone outside, let alone leave your dog with a new dog walker.
In these cases, having GPS-tracking reports of your dog walks can make the dog walking a kibble-bit less nerve-wracking. 
For example, what if your dog walker takes your pup nearby a busy park when you know your dog prefers quiet spaces? With GPS-tracked walks, you can provide feedback to your walker, letting them know the right paths to take on their next walk.
Additionally, with apps such as Spot or Rover, real-time GPS-tracked walks are provided. This adds peace of mind because you know the exact whereabouts of your dog at all times. Plus, with your dog walker's contact information, you'll never be more than a phone call away from knowing how your pup is doing at all times.
Of course, whether it's you, a family member, or your dog walker walking your dog, it's impossible to guarantee peace of mind (otherwise it's best to just hang out indoors), but GPS tracking goes a long way in making the process more comfortable.
2. Less Chance of Running Away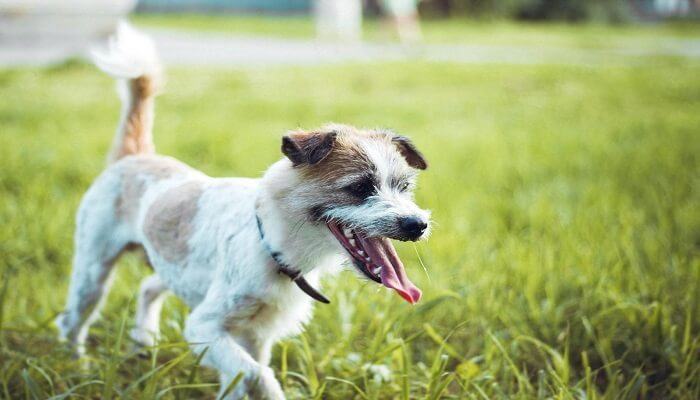 Your dog can also wear a GPS tracker on his or her collar, providing an added layer of safety in case your dog runs into the bushes after a rabbit.
When pups are outside, the levels of risk are twice as high. This is even truer for untrained pups with tons of pent-up energy to release. Unfamiliar stimuli are mainly to blame; from other humans to other dogs, cars, or squirrels, you never know when a dog might bolt towards whatever piques their interest, ripping the leash away from your grip.
Nearly all dog owners, even the most protective of pup owners, have probably faced a time when their dog enthusiastically darts off into the bushes, chasing a small animal.
In a case like this, having a GPS-tracker on their collar can be the perfect antidote to this worst-case scenario; if you truly have trouble locating your dog, the GPS-tracker makes it so you don't have to wander aimlessly searching for your pup. It's easier for you, or your walker, and safer for your dog. 
3. Provides Helpful Potty Reports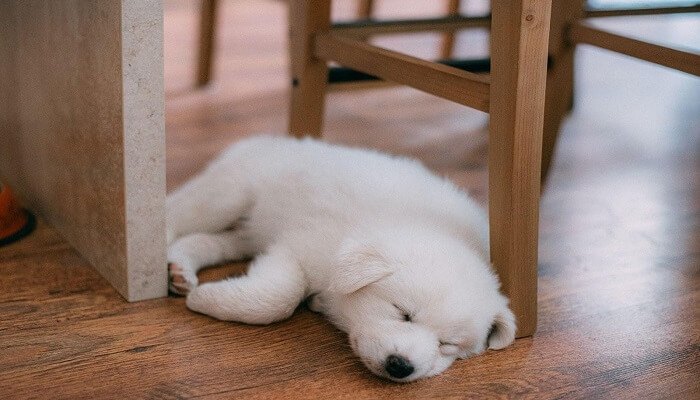 One useful aspect of GPS-tracked dog walks is how you can keep track of the locations of your dog's poop and pee.
Whether it's for your pup's health, or just so you know your dog won't need to go out in the middle of the night, these GPS-tracked markers can be a handy tool.
For example, with dog walking apps such as Rover or Spot, potty reports are unexpectedly what some users find the most interesting.
In fact, one Spot dog owner, Maria, figured out her dog was unwell by tracking these GPS-tracked potty report markers; "on all of my pup's walks, she had gone #2, but I realized two walks in a row she hadn't.
Upon taking her to the vet, I learned she was having a bout of constipation & was prescribed the proper medication."
Surely, having a log of your dog's GPS-tracked potty reports won't necessarily be anything you'll frame on the walls, but it's a nice bonus feature of today's modern tracking technology.
4. Discover New Dog Walking Routes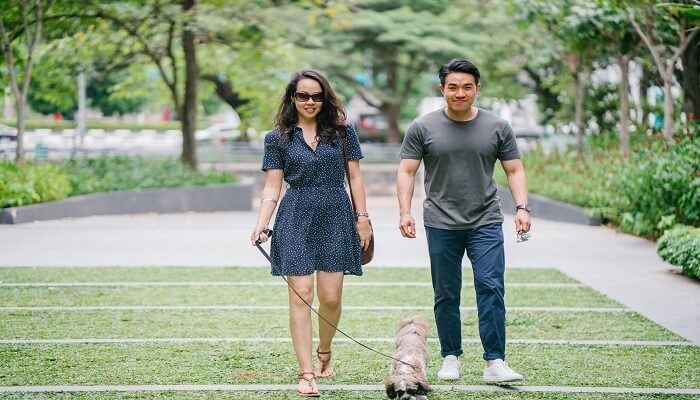 By GPS-tracking your walks with your dog, you might feel compelled to explore new routes. Trying different walking pathways, you might gain a better understanding of your neighborhood, and your dog will certainly enjoy sniffing new dogs, sign-posts, and grassy areas.
For example, you might GPS-track your dog walks this summer, only to look back upon them and realize every walk was the same route! It would almost be like flipping through a photo album with the same picture on every page.
Having this all tracked on your phone, you might feel motivated to search for different parks & pathways around you; certainly, your dog would be extremely appreciative of that as well.
Have you ever noticed that, by staring at a Google Maps view of your neighborhood, you realized that what you thought was a dead-end actually looped around and made for a great pathway?
By using GPS-tracking, you'll probably (over time) understand your surroundings better, and find more efficient routes with each dog walk.
5. Proof of services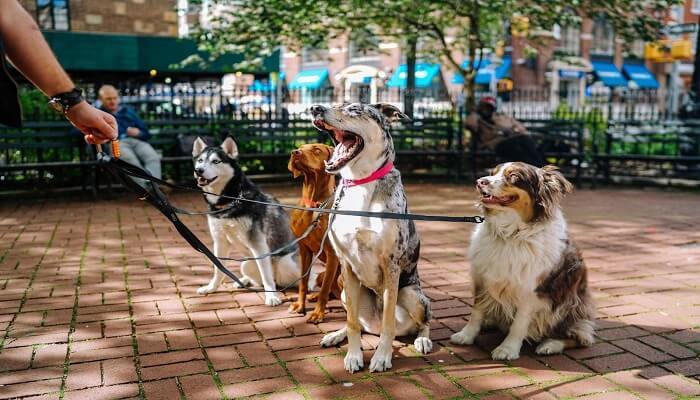 If you're busy and choose to hire a dog walker, it's certainly your right to know if the services you've paid for are being fulfilled. No matter how kind your walker is, it's not rude to ask for proof of the completed service; it's similar to asking for a receipt at the grocery store.
Nearly all dog walking businesses provide photos, videos, and "report cards" of how your dog behaved, but GPS tracking offers the strongest proof that your dog was properly walked for the agreed-upon time.
One example is the timeframe. If you hire a dog walker for 1 hour per day, though they only walk 47 minutes per day (taking the other 13 minutes to sit on a park bench) then pretty soon you'll be losing money. By asking that the walks are GPS-tracked, these kinds of problems can be sniffed out.
While the safety of your dog should be your number one concern when using dog walking services, it is also important that you're getting your money's worth. From a business point of view, having GPS tracking adds to credibility and customer satisfaction.
Conclusion
GPS-tracking is a key aspect of dog walking and is becoming more and more popular among pup parents. Whether it's your own peace of mind when hiring a dog walker, asking for proof of services, or adding more safety, GPS-tracking has lots of handy and sometimes unexpected benefits.
Is GPS-tracking a must-have? Perhaps not yet – but that may change as more and more dog owners ask "why not use it?"