For many of us, our pets are more than just animals; they're part of our families, providing companionship, love, and joy. If you're someone whose passion extends beyond your own furry friends and into a love for all animals, then transforming this passion into a rewarding career might be the path for you. There are numerous ways in which you can combine your love for pets with a profession that is not only financially rewarding but also emotionally fulfilling. This document aims to guide you through various career paths in the pet industry, helping you understand the requirements, rewards, and potential challenges of each. Whether you're interested in veterinary medicine, pet grooming, animal behavior, or pet business, there's a world of opportunity waiting for you.
Animal Behaviorist
If you're fascinated by pet behavior and want to help pets and their owners understand each other better, an animal behaviorist might be the role for you. This involves studying animal behaviors and finding ways to correct any problematic ones. This career requires a deep understanding of animal psychology, biology, and nutrition. You may also work with pet owners to educate them on how to properly train their pets. In order to become an animal behaviorist, or even become a dog trainer, you'll typically need a degree in psychology, animal science, or a related field. You may also need to obtain certifications or licenses depending on your location and specialty.
As an animal behaviorist, you can work in private practice, at veterinary clinics, or even with government agencies. Most importantly, you'll be making a positive impact on the lives of both pets and their owners.
Veterinary Medicine
Becoming a veterinarian or a veterinary technician is one of the most direct ways to work with animals. These roles involve diagnosing and treating medical conditions and diseases in pets, as well as conducting regular health checks and vaccinations. A career in veterinary medicine requires a strong educational background, usually including a bachelor's degree in biology or a related field, followed by a Doctor of Veterinary Medicine (DVM) degree.
Working as a veterinarian or technician also involves interacting with pet owners and providing them with guidance on proper pet care. This can be emotionally rewarding but may also be challenging at times, especially when dealing with sick or injured animals. However, the satisfaction of being able to save a beloved pet's life makes it all worth it. In addition, the demand for veterinarians and technicians is continuously growing, making it a stable career choice.
Pet Grooming
If you enjoy the hands-on aspect of caring for pets, consider becoming a pet groomer. This role involves keeping pets clean, healthy, and looking their best. It also offers the opportunity to establish a strong rapport with both pets and their owners. To become a pet groomer, you can enroll in a grooming school or apprentice under an experienced groomer who will help you grasp the essence of the job. Some states may require certification for certain types of grooming, such as working with show dogs.
Pet grooming is a physically demanding job that requires patience, attention to detail, and good communication skills. However, it also allows you to work closely with pets on a daily basis and witness the positive changes you can make in their appearance and well-being. You may also have the opportunity to offer additional services such as nail trimming, teeth cleaning, or even pet massage.
Pet Business Owner
If you're entrepreneurial, consider starting your own pet business. This could be a pet supply store, a pet sitting or dog walking service, or even a pet-friendly cafe. Running your own business allows for creativity and independence, and the pet industry is a growing market with a lot of potential. However, it also comes with risks and challenges, such as financial investment and marketing.
To be successful as a pet business owner, you'll need strong organizational and leadership skills. You should also have a solid understanding of the market and customer needs. Additionally, having a passion for pets will help you connect with your target audience and build a loyal customer base. With hard work and dedication, you can turn your love for pets into a successful business venture.
Pet Adoption and Rescue
For those with a big heart and a desire to help animals in need, consider working for a pet adoption or rescue organization. These roles involve finding homes for abandoned or abused animals, as well as providing them with the necessary care and medical treatment. This career path requires a lot of love, patience, and compassion for animals. You may also need to have strong communication skills to work with potential adopters and educate them on responsible pet ownership.
Pet adoption and rescue organizations rely heavily on volunteers and donations, so this could be a great opportunity to give back to your community while pursuing your passion for pets. It may also lead to potential career growth, such as becoming a shelter manager or animal care coordinator. You'll have the satisfaction of knowing that you're making a positive impact on the lives of countless animals in need.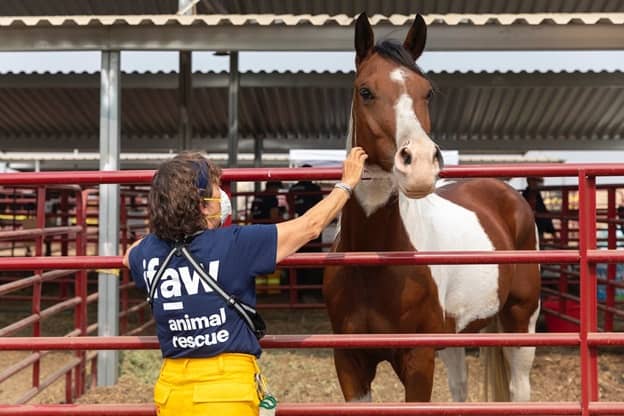 Zoo or Aquarium Keeper
If you're interested in working with exotic animals, consider becoming a zoo or aquarium keeper. These roles involve taking care of animals in captivity, ensuring their physical and emotional well-being, and educating the public about conservation and animal welfare. This is a physically demanding job that requires attention to detail and a strong knowledge of animal behaviors.
To become a zoo or aquarium keeper, you'll typically need a degree in zoology, biology, or a related field. You may also need experience working with animals in a controlled environment. In this role, you can work with a wide variety of species and have the opportunity to participate in conservation efforts and research projects. You'll also be helping to educate the public about these amazing creatures and the importance of their preservation.
No matter which career path you choose, pursuing a job that involves working with animals requires dedication, passion, and hard work. It may also require continuous learning and staying up-to-date with industry developments. But for those who have a deep love for animals, the rewards of making a positive impact on their lives are immeasurable. So go ahead and follow your passion for pets, and turn it into a fulfilling and rewarding career! So, don't hesitate to pursue your love for pets as a career option. With the right education, skills, and mindset, you can find success in the pet industry while also making a positive impact on the lives of animals and their owners. Keep exploring your options and always remember, with passion and determination, anything is possible!